Flooring
INSTALLATION MADE EASY
A PROFESSIONAL INSTALLATION of the flooring of your choice
Vinyl
Laminate
Hardwood
Tile
Carpet
Epodex Epoxy Floors
We coordinate with you the flooring project by measuring your job site and proceed to send you an easy but detailed estimate.
We inform you of any changes and communicate with you efficiently.
We complete the project in a timely fashion, we complete a final walk through and provide you with your service warranty and after install care tips.
We are there every step of the way helping you through the process.
Vinyl plank flooring is normally known as 100% virgin vinyl plank which is 100% water proof and very durable. Over the years these floors have come a long way. They are now known to withstand a heavy traffic household in a cost-effective and efficient manner of installation.
Wood/faux wood like – you can have the look and feel of classic hardwood floors for a fraction of a cost. These floors are easy to maintain and look just like the beautifully engineered hardwood floors we use to know. These highly engineered vinyl plank floors are installed in a floating format.
Tile like floors – we now offer as well ceramic or porcelain (stone) looking floors within the vinyl tile family. The vinyl tile floors look just like a ceramic, many of them even having the faux grout to combine with its color.
Wood like or faux wood – laminate is very easy to maintain, water-resistant and are very durable. They definitely look like the classic hardwood floors and can mimic its quality. Most of these floors are hypoallergenic and easy to install.
Tile comes in many different formats. Many of the options include and are not limited to porcelain, ceramic, glass and more. Now a days most customers shop by the "look".
Wood look tile comes in different shapes that resemble wood like planks.
Traditional shaped tiles are also within our repertoire of services.
Engineered wood – engineered hardwood gives you natural wood floors with easy maintenance. They are installed with a groove and click system and adhered typically with glue to your subfloor. We offer different formats of installation and they come in a variety of thicknesses and widths. They are durable and feel the same as a solid hardwood floor but for a fraction of the price in comparison to the solid hardwood floor.
Berber – Berber carpets are for a more high traffic casual feel. They typically go with any room décor and are easy to install.
Plush – textured and timeless due to its plush carpet feel.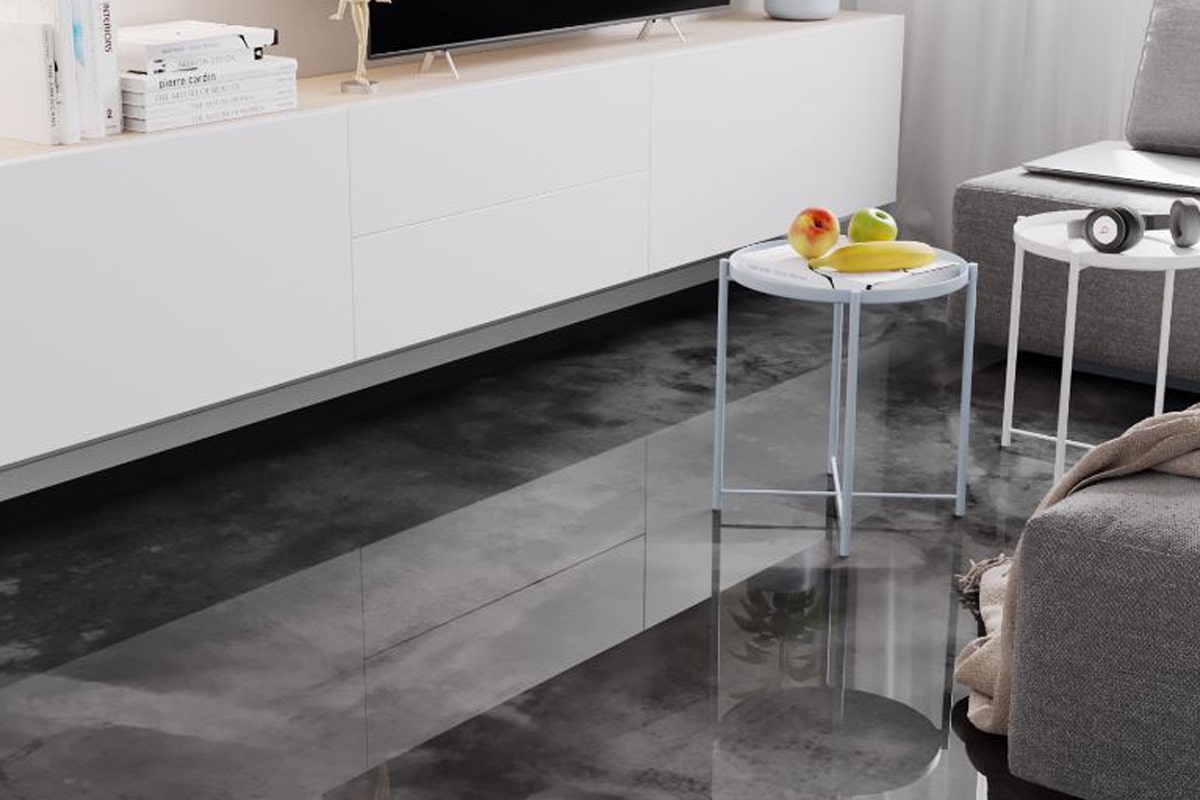 Epodex Flooring Epoxy Resin is perfect for Designer Floors, Garage Floors, Industrial Floors, and much more!
Ideal for all types of floors such as industrial floors, garage floors, and designer floors
Layer Thickness: 1/16″
Working time: 60min, Curing time primer: 8-12h, Curing time main coat: 16-24h.
Click HERE or the photo for more information on Epodex Epoxy Flooring.